Looking for pricing on limestone roadbase or other aggregates?
Mission
Statement
Serve customers with excellence.
Manage resources with diligence.
Build team members with care.
Honor Jesus Christ in all that we do.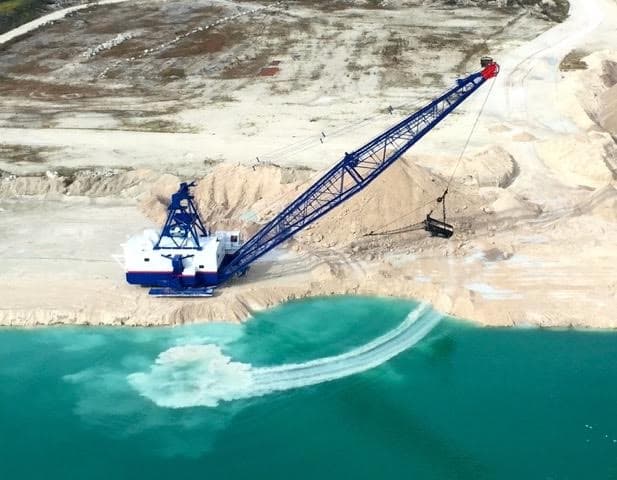 Innovating and Adapting
Bedrock Resources takes pride in the ability to innovate and adapt new technology, ideas, and processes to a historically low-tech industry, and specializes in developing new mining reserves and extracting them with maximum efficiency, while employing environmentally responsible and fiscally sound management/stewardship of mineral resources.
About Us
Bedrock Resources is a family-owned mining company that has supplied FDOT certified limestone roadbase material to construction projects and power-plants (flu-gas de-sulfurization applications) throughout central Florida since 1985. The company has operated limestone mines in Ocala, Citra, Belleview, Sumterville, and Mabel, supplying the Jacksonville, Ocala, Daytona, Tampa, and Orlando market areas.
Bedrock Resources president and founder, Darryl Lanker, operated a large land clearing/development company in central Ohio, responsible for large scale land clearing and coal mine reclamation projects throughout the state since the early 1970's. In 1984, Darryl re-located the company to the Ocala area, and transitioned to the limestone mining business shortly thereafter, with two mines operating in the Ocala area. Over the next 27 years, the company steadily expanded into other market areas and, as of 2004, the company's main operation in Sumterville, FL had become the 10th largest producer of construction aggregates (by volume) in the state.